Making it Up as We Go Along: An Interview with Aleesa Cohene
by Amy Fung
Over the course of the past year, Aleesa Cohene's name was recommended to me by multiple sources as a name to check out, beginning with the multivalent Mike Hoolboom.
Originally from Vancouver, but currently living in Toronto, Cohene and her body of work in video and installation have been increasingly gaining critical acclaim for her re-visioning of found footage, personal archives and existing catalogues. Venturing into live performance as well as finishing an ambitious three part series using the catalogue of films as mentioned in Gilles Deleuze's Cinema II: The Time Image (1989), slated to show at Oakville Galleries in Fall 2014. One of the distinctive qualities of Cohene's approaches to the art world is through her formal background in philosophy and training in film editing.
Melding movement, intuition, synchronicity, and systematic logic, the worlds inside of Cohene's works exist neither here nor there, in memory or in imagination, as the relationship between our internal and external worlds are streamed together into an enduring rush of some waking dream one has been fully immersed within.
Amy Fung: Recently you started performing live on stage as a collaboration with contemporary dancers?
Aleesa Cohene: Yes.
When did you start dancing?
In 2009 I saw a performance by Jared Gradinger and Angela Schubot when I was living in Germany. I was really affected by what I saw and I went up to them afterwards and asked if they would ever want to collaborate with me. To my surprise, they said yes and we began working about 6 months later.
Were you nervous about working in the live arena?
Very nervous.
What sort of training or preparation did you do?
We did a series of improvisations and movement experiments in the studio, recorded them to videotape, and then Jared and Angela choreographed based on the improvisations. I rehearsed on and off for about two years leading up to the premier of the trio at the Sophiensaele in Berlin in February, 2013. For Jared and Angela dance is a different language all together, destroying the ego, embracing the paradox.
Did you feel it was a success, in your eyes?
Yes, I think so. I'm excited that the project is growing and evolving. We are planning a larger project in which Jared and Angela will come to Toronto and perform their body of works accompanied by related lectures, workshops and discussions. It will be their North American debut.
Will you be performing again with them?
Yeah. We are showing an excerpt of the trio in Toronto next month (September 2013) and performing the work again in Berlin in May 2014.
How do you see your work in dance co-existing with your work in video?
I don't know if I do. Dance is entirely based on physical instinct, endurance and balance. I have no training in dance so I move from my gut alone. There are no habits to break or achievements to show. I work instinctually in my video work as well, but it's different. I have many psychological habits I'm trying to break and even more rules that I build in order to structure the narratives differently. Both disciplines work affectively, but maybe through different senses.
By different senses, do you mean the perceived mind/body split in how we think and feel?
The mind/body split doesn't matter unless both are integrated and activated. I recognize there is a difference, but it's a healthy tension.
Integrated is a good word here. Movement, to me, feels a lot like editing, the back and forth until the point of cohesion. Both forms exploit the limits of language.
I agree.
While in your editing, hundreds of faces and bodies find themselves integrated into a single person, it is actually a composite of one character, a build of multitudes of a single object, like the refractions of light in a crystal?
Each work is about a singular experience built from many sources.
It was explained to me something like how it was transgressive to have two Jesuses in the same picture.
I'm Jewish. It's transgressive to have a single Jesus in a picture.
So you're trying to be transgressive?
What magazines do you read?
I just read everything.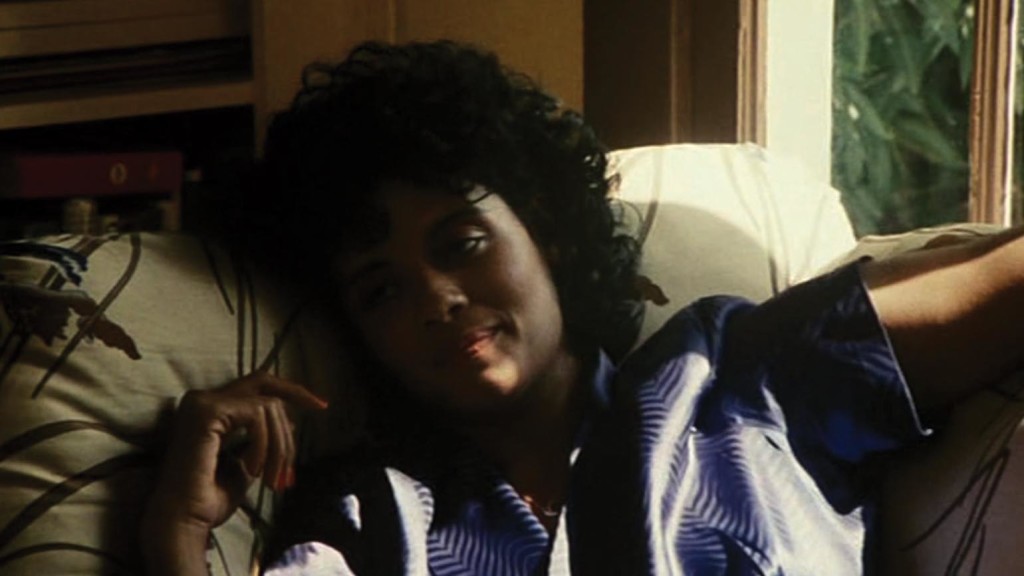 You look at everything. Do you read the art magazines?
Yeah, I look at the pictures.
You've been in trouble for using someone else's image as far back as 1976. What do you think about the legal situation of appropriated imagery, and the copyright situation?
I don't know. It's just like a Coca Cola bottle—when you buy it, you always think that it's yours and you can do whatever you like with it. Now it's sort of different because you pay a deposit on the bottle. I don't want to get involved; it's too much trouble. I think that you buy a magazine, you pay for it, it's yours. I don't get mad when people take my things.
The whole appropriation epidemic comes down to who is responsible for art. If indeed anyone can manufacture the pictures of those women, the whole idea of the artist gets lost somewhere in the process.
Is that good or bad?
Well, first of all, do you agree with me?
Yes, if they take my name away. But when I used the images of those women, the original image was huge and I just used one square inch and magnified it.
What do you ever see that makes you stop in your tracks?
A good display in a window… I don't know, a good-looking face.
Funny what triggers us to remember. I sometimes remember scenes from a film that may not have actually existed. Sometimes, I think films change ever so slightly from screening to screening. Like a book, depending on how many times you read it again. Does this ever happen to you?
Something like that happens. I often merge scenes from different films into one film.
How is that different from what you do in your editing suite?
It's similar. The edit suite is like a miniature version of that. I work with frames; the curl of a smile, the millisecond when an eye glazes over or the end of a sigh.
Is there any connection between fantasy and religious feeling?
Maybe. I don't know. Church is a fun place to go.
It's certainly an immersive environment. This inevitably goes back to the invented conundrum in viewer migration: what is film, exactly? Is it an emotion, a medium, a philosophy?
I think film is life in a different order.
Speaking of order, you use sound as structure in a lot of your video works, but the affect qualities of music and sound also make music a form of escapism. Can you speak to the qualities of music as both structure and chaos?
When I use music, I use it to put myself into a trance of some sorts. I'm not sure music allows us to escape and this is necessarily chaotic. I think about music more as going deeper rather than running away.
So if I understand you correctly, music helps you sink deeper into a present moment?
The right music can expand the present moment. Open it up.
You ended up with two Britney Spears songs in the work. How did they make it into the film?
I thought the songs, in some ways had a connection to the storyline, it was this kind of pop mythology. Something just felt right. The montage sequence with Britney's song, "Everytime," 2004, was something I had been wanting to try for a long time. I'd been waiting for the right movie to put it in.
What do you think about all the younger artists who are using found imagery and text?
Pretty good.
Is it the same as when it happened in the nineties?
No, they have different reasons to do things. All these kids are so intellectual.
Do you like the girl power era?
Well, it's still around. I always think it's gone, but it isn't.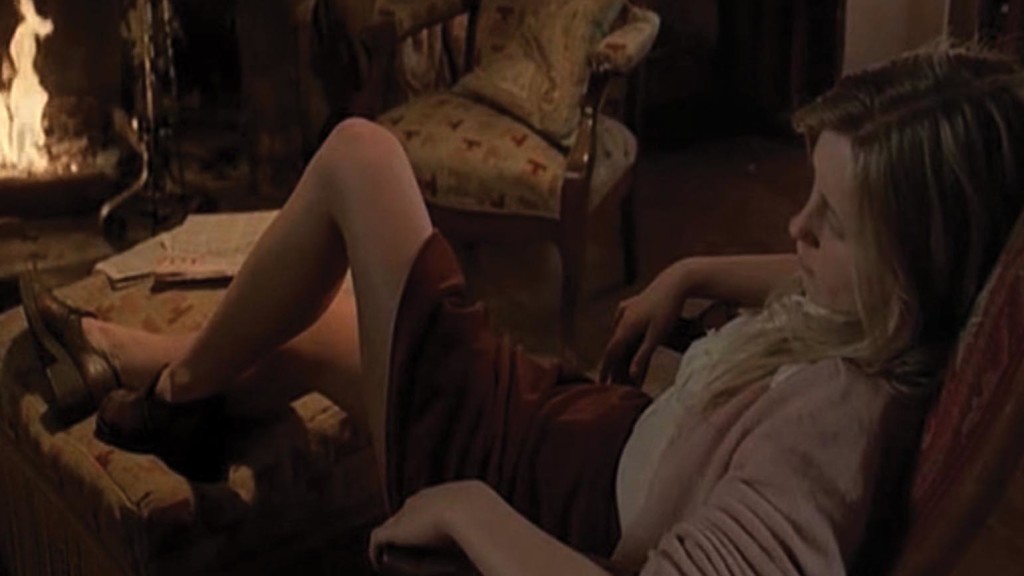 In North America, you could be almost as famous as Charles Manson. Is there any similarity between you and Jesus?
That's negative, to me it's negative. I don't want to talk about negative things.
What about your transformation from being a commercial artist to a real artist.
I'm still a commercial artist. I was always a commercial artist.
Then what's a commercial artist?
I don't know—someone who sells art.
What was the last film you watched in the theatre?
Harmony Korine's Spring Breakers, 2013, for the fourth time.
What was the last film you watched on the television?
I don't have a television.
What was the last film you watched in the gallery?
Emily Wardill's Game Keepers Without a Game, 2009.
For your thesis work that merges Deleuze's writings on film in The Time Image and social relationships, did you start with the idea of Deleuze or did you start with the idea of relationships?
I'd just been collecting imagery of spring-break stuff, teenagers going crazy in Florida, beach debauchery and whatnot. I never wanted to make a film that was like an essay or documentary or a summation of that world. It's meant to be something more impressionistic, like a pop poem, a reinterpretation, or a cultural mash-up or something.
You use the framework of a patient/invisible analyst and that is at once impaired and powerful to draw out your narrative. Is this in order to create a "safe space," so to speak, for a dialogic relationship to unfurl?
It's crazy. I don't know what's going on. I'm still trying to figure it out myself. It's like throwing a stick of dynamite into the zeitgeist or something. It's strange, the whole experience. I'm still figuring it out.
For some, your work is a provocation, a critique on the lives of women as represented in cinema . . .
I'm not telling anyone what to think. I'm not trying to even defend it in that way, or say that this is my intent or that's my intent, or that's what I'm trying to say. That's not for me to argue. I'm trying to make something that's amazing, something that's beautiful, something that lasts. There can be all those types of interpretations; it's all part of it. There is purposefully a large margin that's left undefined. If it was something I could just articulate or explain or say this or that, I probably wouldn't do it anyway. But I also wouldn't make the film like the film is.
What has happened to the idea of good art?
It's all good art.
Is that to say that it's all equal?
Yeah well, I don't know, I can't…
You're not interested in making distinctions.
Well no, I just can't tell the difference. I don't see why one Joyce Weiland sells and one, you know, doesn't. They were both good art works.
That sounds zennish.
Do you know the Zen story of the mother who had just lost her only son? She is sitting by the side of the road weeping and the monk comes along and asks her why she's weeping and she says she has lost her only son, and so he hits her on the head and says, "There, that'll give you something to cry about!"
Let's go back to Deleuze for a moment, if you'll indulge me.
Okay, but the work isn't completed yet.
That's fine, this interview hasn't gone to print yet.
Phew.
Right, so let's get down to it: Deleuze, more so than Guattari, really set the precedent for philosophizing about the virtual. Not in a "net art" sort of way, but maybe. He understood that there is a reality, and then there is this other virtual reality be it in our minds, on the screen, or in some in-between space, and that both these realities exist in parallel realities. In your works, in the found image, it appears to be a third reality. Can you speak to this?
I needed some time to think about what you mean by a "third reality." I haven't arrived anywhere concrete, but I began thinking about how things unravel when I'm editing and what I follow. I begin with a hunch, or a nagging problem. It's almost always emotional. A feeling I desperately want to let go of but can't, a story I've made up, attached to an emotion and can't break, or a suspicion or even superstitions about something out of reach. I don't think this process falls outside of Deleuze's idea of virtuality. It's very much how my work works, but maybe these details help point more specifically to what you're asking. Tell me more and maybe I can say more.
Let's carry on with the notion of the stories we make up, and how they are attached to emotions we can't break up. This might have something to do with the third reality between the real and virtual. Art exists somewhere between these two realities, even if we think it exists in one or the other. In film as in life, action occurs between cuts. Life exists within absences. Discombobulation is a great word. Speaking of copyright, tell me about desire.
I would write things and then I would attribute it to other authors. At that time, the whole idea of authorship and appropriation and collage and lists was very exciting to me. This idea of not knowing where things came from. Even kind of tricking myself. It was more like pulling things out of the air and making sense of them. Trying to tell a story in a different way, trying to make something that was more inexplicable but at the same time had a certain kind of heart to it. And also, again, it was very much about the things I was into at the time, joke books and books of lists. I used to have these books that were like anecdotal celebrity stories that I thought were hilarious, and I would take things from them and add things to them—I was getting into this idea of the myth, of mythology, how mythology can be bastardized and manipulated and played with in that way.
Thank you very much for your time. I hope it all works out.
Me too.
Amy Fung is a roaming cultural commentator, arts writer, and events/exhibition organizer. She currently resides in Vancouver, Canada. Fung is a Contributing Editor for FUSE Magazine and the Vancouver
correspondent for Akimblog. Her commissioned writings for monographs approach arts writing as a creative and critical platform. Her published writings appear throughout North America, UK, and Europe.
Footnote: The editorial committee of Blackflash Magazine would like to acknowledge the authors whose words have been re-appropriated for the conceptual purposes of this text by including: Aleesa Cohene and Amy Fung; Andy Warhol and Paul Taylor, Flash Art magazine (April 1987); Harmony Korine and Carrie Battan, Pitchfork (March 21, 2013); Korine and Christopher Higgs, Paris Review (March 8, 2013); Korine and Sam Adams, AV Club (March 21, 2013); with special acknowledgment to Ted Berrigan.
This interview was originally featured in BlackFlash Magazine Issue 31.1.