misāskwatōminihk mahtāwan (Saskatoon is Magic) limited edition book bag multiple designed by JT Arcand.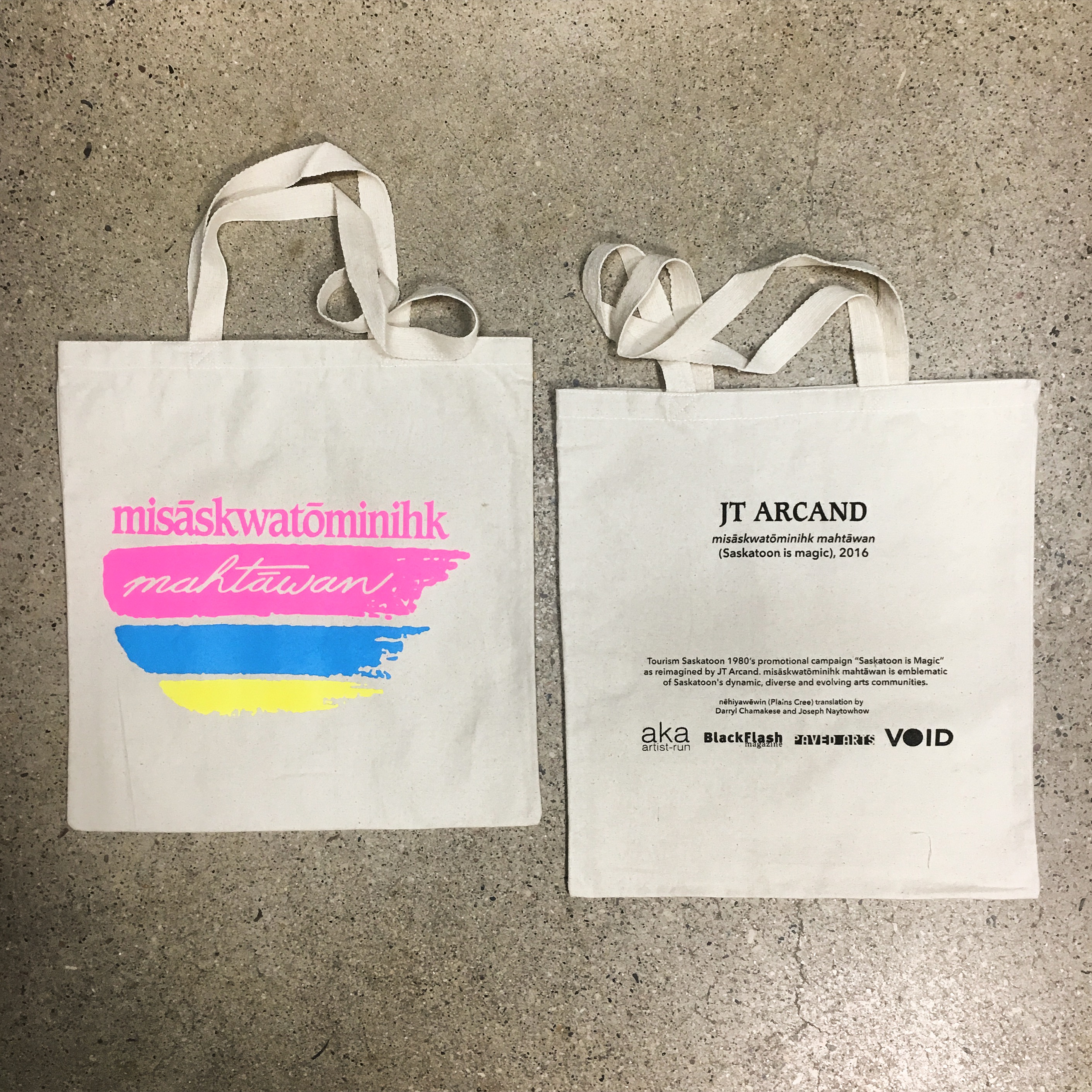 Commissioned exclusively for the Toronto Art Book Fair, JT Arcand reimagines Tourism Saskatoon's "Saskatoon is Magic" campaign from the 80's. misāskwatōminihk mahtāwan is emblematic of Saskatoon's dynamic, diverse and evolving arts communities. A co-production with BlackFlash Magazine, AKA Artist-Run, PAVED Arts and Void Gallery. Limited edition available for $15. Translation by Darryl Chamakese and Joseph Naytowhow.
JT Arcand is a photo-based artist from Muskeg Lake Cree Nation currently based in Ottawa, Ontario. She received her Bachelor of Fine Arts degree from the University of Saskatchewan. She was the co-founder of the Red Shift Gallery, a contemporary Aboriginal art gallery in Saskatoon and most recently the founder and editor of kimiwan 'zine, a quarterly Indigenous arts publication. Her work has been exhibited at Gallery 101 in Ottawa, York Quay Gallery in Toronto, PAVED Arts in Saskatoon, grunt gallery in Vancouver, and published in BlackFlash Magazine.